Feb 11, 2020 Updates
Plans for Metropolitan Park Public Space Project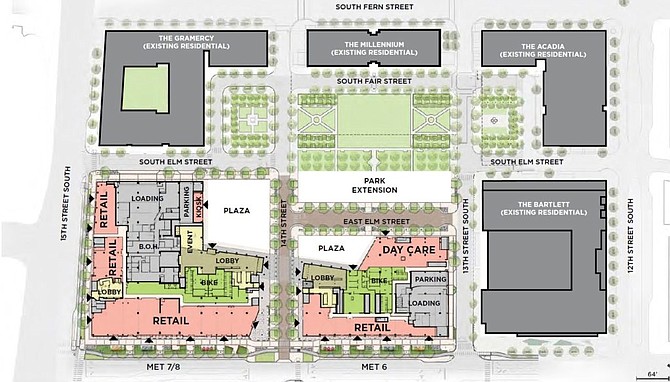 The Metropolitan Park Open Space Project is a joint effort between JBG Smith and Arlington County as part of the Board approved Met Park Redevelopment Project. The project involves the development of the Master Plan and design guidelines for this wonderful new community space. The existing two-acre park, will be increased by .56 acres and design for the park will be informed by approved site plan conditions and community input.
The site was first presented in the Pentagon City Phased Development Site Plan and adopted by the County Board in 1976.
Meeting Scheduled
Meeting is at the JBG Marketing Center (241 18th St., first floor) on Thursday, February 20, from 6:30-8 p.m.
---